Key events
Budweiser do not seem particularly pleased by the latest beer-related events …
Obviously, the main problem is not that alcohol sales will be banned near the stadiums, it is that the Qataris have made a last-minute U-turn on something that had been agreed. How can people have confidence in anything they have said of welcoming LGBTQ+ community when they are changing their minds on other matters?
Phil Foden is aiming to prove what he can do on the world stage. Will Gareth Southgate's tactics help or hinder the Manchester City forward?
France midfielder Adrien Rabiot wants Les Bleus to stick together in order to redeem themselves following their Euro 2020 failure when they lost to Switzerland in the round of 16.
"The most important point is we have to stay united. So we don't look outside the group for things that can harm our morale. We have the potential to do better than we did in the Euro," Rabiot said ahead to their opening World Cup match against Australia. "It is true that we have a lot of luxury this time around. We live in this little bubble. In the Euro it was mid-COVID with a lot of restrictions and it made daily life difficult."
Qatar accused of 'deafening silence' over plans for migrant workers' centre
The trade union leading attempts to improve conditions for migrant workers in Qatar has warned that a positive World Cup legacy is unlikely after proposals for a migrant workers' centre and wider reform were met with "deafening silence" by government officials. Paul MacInnes has the exclusive.
Paul MacInnes takes a look at the fan experience in Qatar. I wouldn't fancy it myself but each to their own.
Take your mind off this beer news by reading Sid Lowe's big old natter with Athletic Bilbao and Spain goalie Unai Simon.
Beer will no longer be sold within the perimeters of Qatar 2022 stadiums, according to reports. The announcement is imminent and will come two days before the first match and will add to the controversy over the hosting of this tournament.
The decision will cause problems between Fifa and sponsor Budweiser, who we must all assume will be irked by this last-minute change of plans.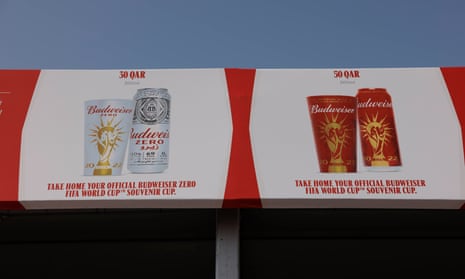 There is an Englishman at the World Cup who is not part of the Three Lions setup. Canada's head coach is John Herdman, who has managed both the country's men's and women's teams.
Some kind person has written about 'Everything you need to know' about Qatar. Fair play to them.
Sadio Mane is out of the tournament after requiring surgery on an injury picked up playing for Bayern Munich. It is very bad news for Senegal and the tournament as a whole, according to former Liverpool teammate Virgil van Dijk.
"I am very sorry that Sadio misses the match against us because this World Cup simply deserves the best players, Sadio is one of them," said Van Dijk. "Sadio is world class, he is my friend and I will miss him."
Van Dijk agrees with his head coach, Louis van Gaal, that the Netherlands should be competing for the trophy in Qatar.
"For me, Argentina, Brazil and France are the favourite countries," he told reporters.
"The Brazilians are always there. The Argentines are strong and the French have a great selection. We have a good group, we have a very experienced trainer, but above all we have team spirit."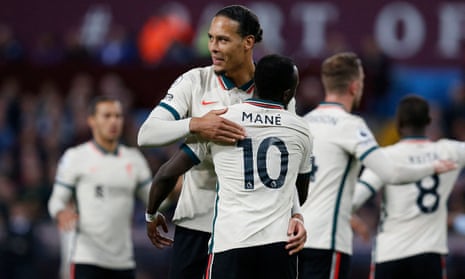 A bit more of the imminent beer ban at stadiums. It looks like there will be announcement today on the matter. What a farce. Fifa and Budweiser will be having some heated conversations, one imagines.
Two handsome young men have written about the eight potential breakthrough stars of this tournament. Naturally, they will all now flop but you can read this and then rub it in the fancies of John and I in a few weeks.
Vinicius Jr is hoping to use football for the greater good. The Real Madrid forward has been impressed by his fellow athletes' approach to philanthropic causes and is hoping he can use his influence in a similar fashion.
"I believe I need to do more. I see how athletes like Lewis Hamilton and LeBron James do good and I want to do the same, help people in many ways," Vinicius said.
"Education is important because not everyone can become a player. Many try, but not all succeed. So I try my best to help the people in Brazil to continue improving and evolving as a person. If they focus with the right guidance, we can get more people going to the university, more doctors, more professors… better professors."
Should we start the day with some Karen Carney backing Brazil to do the business? I think we should.
Here we are only two days away from the start of the least anticipated World Cup in history. But do not fear, we have some football to look forward to … hopefully.
We have already found out that a free press is frowned upon and the hospitality looks expensive and underwhelming in Qatar. Not only is the price of beer eye-watering but the Qataris now want to stop it being sold at stadiums and move the vending points to less prominent areas.
On the upside, many countries have arrived in the Middle East for their final preparations. Wales have already been forced to move their training sessions to later in the day due to the heat, which is not a promising sign.
Qatar v Ecuador kicks the whole thing off on Sunday and I for one can wait. Prior to that there should be some high jinx, injury news and the prospect that we all find out it is too hot to play in Qatar.
We will be bringing you the very latest from our correspondents in Qatar and more besides.
There should be no shortage of things going on today, that's for sure.