Key events
5th over: England 34-0 (Zak Crawley 20, Ben Duckett 12) Super stuff from Shah, Crawley grabs four runs with a cavalier inside edge that flirts with the stumps.
4th over: England 30-0 (Zak Crawley 16, Ben Duckett 12) Babar Ali comes out of the slip cordon to pep-talk his new bowler, whose second ball is dispatched away for four through square leg by Duckett. A full ball brings two more and the umpire has a chat with Ali for running on the pitch.
3rd over: England 22-0 (Zak Crawley 16, Ben Duckett 6) A troublesome over from Naseem Shah, who hits Crawley on the leg first ball. There's a huge lbw appeal but DRS isn't working so no cigar. Another lbw appeal third ball followed by tight lines.
I'd love to hear from you if you're up at this unseemly hour of the morning, do ping me over an email on [email protected], not the email above which is wrong and I will try to change now!
2nd over: England 20-0 (Zak Crawley 14, Ben Duckett 6)Mohammad Ali's first ball in Test cricket is a loosener, which gets dispatched to the boundary by Duckett. Sky report that Ali's superpower is bowling long spells and he has that reliable cart-horse air.
1st over: England 14-0 (Zak Crawley 14, Ben Duckett 0) Teenage sensation Naseem Shah runs in to the strains of Jerusalem and the Barmy Army trumpet. Crawley edges the second ball with soft hands, and it flies past Babar Azam for four, and he punches two more fours elegant boundaries through mid-off. The ground is pretty empty right now but Ali reports extremely heavy security so expects it to fill up later.
And off we go!
Respect to Ben Stokes for donating his match fees to the Pakistan flood appeal. This is Unicef's latest report on the ground:
"Hundreds of thousands of homes have been damaged or destroyed, while many public health facilities, water systems and schools have been destroyed or damaged. As the floodwaters have receded, the crisis has become an acute child survival crisis. Frail, hungry, children are fighting a losing battle against severe acute malnutrition, diarrhoea, malaria, dengue fever, typhoid, acute respiratory infections, and painful skin conditions. As well as physical ailments, the longer the crisis continues, the greater the risk to children's mental health. Almost ten million children are in need of immediate lifesaving support."
Time to put the kettle on, while Jos Buttler, Kumar Sangakkara and Ian Ward discuss the Test with a heavily-decorated Christmas tree in the background.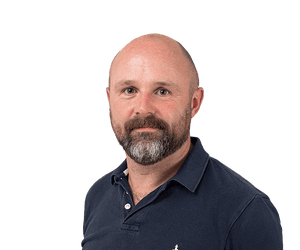 Ali Martin
Our man on the ground is Ali Martin: "Hello Tanya and folks … lively morning in Rawalpindi … two debutants for England, with Will Jacks replacing the stricken Ben Foakes in the advertised XI and handed his cap – number 708 – by Ollie Pope, Surrey team-mate and now England wicketkeeper once more. Liam Livingstone, aka 709, was presented with his new headgear by Mike Atherton. Athers was trying to work out how many sixes he hit in his career last night … suspect Livingstone may end up with a few more. Heavy security on the way in, as you'd expect, and my driver could only get so far. A friendly policeman then gave me a lift to the entrance … first time I've had a machine gun at my feet in the passenger seat. Gulp."
Pakistan: Abdullah Shafique, Imam Ul Haq, Azhar Ali, Babar Azam (captain), Saud Shakeel, Mohammad Rizwan (wicketkeeper), Agha Salman, Naseem Shah, Haris Rauf, Mohammad Ali, Zahid, Mahmood
Four debutants for Pakistan: batter Saud Shakeel, fast bowlers Haris Rauf and Mohammad Ali and legspinner Zahid Mehmood.
England: Zak Crawley, Ben Duckett, Ollie Pope (wicketkeepr), Joe Root, Harry Brook, Ben Stokes (captain), Will Jacks, Liam Livingstone, Ollie Robinson, Jack Leach, James Anderson.
Ben Stokes is looking very smart in his cap and blazer and confirms that Will Jacks will make his Test debut, alongside Liam Livingstone.
Babar Azam, also in cap and blazer, nods that he too would have had a bat but thinks that the alabaster pitch and lush outfield will work ok for the fast bowlers for the first hour and a half.
England have won the toss and are batting!
We are on! The players of both sides are out on the ground at Rawalpindi after England were able to muster enough troops to put a side together : Will Jacks plays for Ben Foakes with Ollie Pope keeping wicket.
Good morning! At least I hope it will be. At the time of writing, it was up in the air whether the first Test would be starting on Thursday due to a bout of untimely sickness and diarrhoea which has knocked out more than a dozen of England's touring party, including six or seven of the players. Only Harry Brook, Zak Crawley, Keaton Jennings, Ollie Pope and Joe Root turned out for the final practise session – which leaves rather a hole from numbers six to eleven in the order.
The original XI for the first Test was named by Ben Stokes on Tuesday: Zak Crawley, Ben Duckett, Ollie Pope, Joe Root, Harry Brook, Ben Stokes, Ben Foakes, Liam Livingstone, Jack Leach, Ollie Robinson, Jimmy Anderson.
A Test debut on the cards for the talented Liam Livingstone – big-hitter and spinner of the ball both ways, who hasn't played first-class cricket for Lancashire this year and who averaged 13 in 2020 and 2021 with a top score of 25. Ben Duckett returns after six years away from the England side. The actual XI England roll out at 5am GMT, will be sickness-dependent – with both sides also agreeing to keep open the possibility of postponing the game for 24 hours if necessary. After all, if you've waited 17 years…
Pakistan are without Shaheed Afridi, who limped off in the World T20 final after taking an awkward catch, and instead the attack will be lead by 19 year old Naseem Shah. The batting line-up, led from the front by Babar Azam, is dreamy. Much depends on how quickly England can winkle them out.
Play stars at 5am GMT.