Key events
Speaking to Sky Sports before kick off, Carla Ward, the Aston Villa manager, is asked about the return of Hannah Hampton in goal. "She's top class," she says. "We all know what she's capable of. She's come back in, she's injury free and I think that's really important for us, because she's a top, top player. We're delighted to have her back in."
United lost a penalty shootout to Villa in the League Cup in October, but Skinner isn't fazed. "I think it will be a different game, as when we played at Bescot Stadium, which is their home ground, it was a very tight, compact pitch, whereas we are good in spaces, we create spaces and we move the opponent. For us to find that – Old Trafford is a huge stadium and a huge pitch as well – our aim is to exploit the opponent, try to move them around the pitch, but also we have the beauty of scoring goals in different ways."
While Skinner has gone with the same starting XI he fielded against Arsenal, he has been speaking about the challenges of managing an increasingly competitive squad. "They all want to play at the stadium and they all want to experience playing for Manchester United and, playing at Old Trafford, that emotion is heightened. For me, I have to take that emotion out of it and I have to pick a team that can win the game.
"The beauty of it is you can pick different variants of the team that can win the game, we just have to maximise a game plan based on what the opponent can give us. It can go different routes and you can still win the game, but for me it is putting a team out in this moment that can win the way we want to win. We know how difficult that can be as this team that we are playing is a very good team that is growing in their experience, too. We have to put in a really good performance if we want to win the game."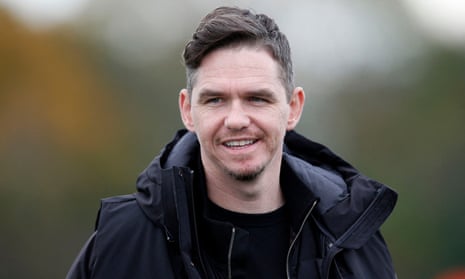 The players have checked out the pitch, which appears to be green, springy and made of grass. All of which bodes well.
… and here's Villa's starting lineup.
Aston Villa (4-3-3): Hampton; Mayling, Patten, D Turner, Pacheco; Blindkilde, Corsie, Dali; Lehmann, Daly, Gregory
Manchester United team news
The team sheets have dropped and here's how the hosts line up.
Manchester United (4-2-3-1): Earps; Batlle, Le Tissier, M Turner, Blundell; Zelem, Ladd; Parris, Toone, Galton; Russo
Having announced the sale of over 36,000 tickets for this match, Manchester United are about to mark another big milestone. The previous record crowd for a WSL match at Old Trafford is 20,241, set when they beat Everton 3-1 last March.
This is the women's team's third outing at the Theatre of Dreams™, with the first, in 2021, played out in an empty stadium owing to Covid restrictions. "It was such an immense experience last year, the build-up to it, but I hope what we show this time is the experience of having played there in front of the fans," Marc Skinner, the United manager, said earlier this week. "The first time was behind closed doors when we played West Ham and then we obviously played Everton and now it's Villa. I want to make sure that we manage the moment and give the fans something that is really worthy of their support."
After a wild 3-2 win against Arsenal in their last WSL outing, Manchester United are hoping to clamber back to the top of the table (at least temporarily) when they face Aston Villa this afternoon. Three points off Chelsea at the summit with a game in hand, one behind on goal difference, a win will be enough for them to leapfrog Emma Hayes's side. Arsenal play Everton later today and, with a superior goal difference to both United and Chelsea, could well regain top spot with a win of their own. Nonetheless, with the title race so tight, United will be determined not to slip up against a side that they demolished 5-0 at Leigh Sports Village last season, but failed to beat away from home.