Key events
52 min: Defences on top here. Just like at the start of the first half.
49 min: Morgan hits a fine ball out for Hemp on the left. Liverpool scramble in defence and it ends in a corner for City. Liverpool deal with that, too.
Elsewhere in the WSL – latest scores:
Chelsea 1-1 Villa
Reading 0-1 Leicester
Everton 0-1 Man Utd
Brighton 0-4 Spurs
HERE WE GO!
Half-time! Manchester City 1-1 Liverpool
Honours even at half-time after City repel the danger from a couple of Liverpool long throws. Beautifully set up for the second half, I'd say. See you in a few.
Half-time reading:
43 min: Another reminder that City's defence is far from impregnable. Koivisto runs on to a ball across from the Liverpool left but she is crowded out. Liverpool win a corner but Kearns heads it high and wide.
41 min: The home fans urge City on to one last big effort before half-time. Coombs and Morgan link on the City left, but the ball is then switched to the right. The Liverpool defender Fahey does well to clear a dangerous cross.
38 min: The match has settled back down somewhat after a frenetic middle of the half. Hasegawa does well to get City on the move again from midfield. Castellanos has another shot from the edge of the area but it's blocked.
35 min: City had already survived a defensive mix-up a few seconds before the goal, when Robuck gifted the ball to Kearns. Kearns shot straight at the keeper in that instance. But Stengel punished them a second time. Gareth Taylor won't be happy with the carelessness they've shown to virtually gift Liverpool a goal.
Goal! 33 min: Man City 1-1 Liverpool (Stengel)
Whoops! Stengel nicks the ball off Greenwood as City look to play it out from the back. She is one-on-one with the goalie and tucks the ball past Roebuck with aplomb.
29 min: Chloe Kelly, one of England's Euro heroes, bears down on the Liverpool penalty area. She has Shaw on her left, but decides instead to crack a shot from outside the box which flies over the crossbar.
28 min: Lawley hits an ambitious shot from 25 yards for Liverpool that goes over the bar.
27 min: The visitors have managed to steady the ship somewhat since the goal, and the short spell after that when wave after wave of City attacks were coming down on them.
24 min: Hemp drives to the byline on the left and crosses. It flicks off a defender and Castellanos then volleys wide.
Goal! 21 min: Man City 1-0 Liverpool (Shaw)
City build ominously and patiently from the back. Hemp buys a yard on the edge of the box, beating her marker, and immediately threads a low pass through for Shaw, who calmly passes the ball into the bottom-right corner. A good quality goal all round.
18 min: It's livening up. Liverpool force another corner now. City clear their lines. The tempo has increased as both sides settle into the contest. Kearns hits an early shot from distance for Liverpool now but it flashes wide.
16 min: Castellanos send over an excellent cross from the City right for Shaw, who nods it on target, but Laws saves.
14 min: Greenwood swings in the corner. Shaw has a pop, her effort blocked, and Hemp is making a nuisance of herself in the six-yard box. Liverpool survive but only just.
13 min: Liverpool will be happy to have contained the City threat so well, so far. Hemp bursts into space on the left and launches a cross over, and Hinds does well to flick it out for a corner.
10 min: The low sun is casting a shadow across half of the pitch. Not much else to report on right now, although Liverpool have grown into things a bit, and forced a corner a minute ago.
8 min: Defences on top, pretty much, although City looks more dangerous and composed in possession as you'd probably expect.
7 min: A couple of corners for City come to nothing, Hemp trying to flick the first one on from the near post.
5 min: Casparij looks for Kelly with a perceptive pass slid in behind the Liverpool defence but she can't get on the end of it. Hemp then crosses from the City left and it's headed clear for a corner.
2 min: City enjoy some early possession and spend a little time close to the Liverpool penalty area. The Reds goalie Laws gathers a cross from the right wing though and belts it clear looking for Kearns, making a run into the hosts' half, but the home defence tidies things up easily enough.
We are under way in Manchester.
There are no fewer than five WSL matches kicking off simultaneously this afternoon.
Here we go! The match officials and teams are walking out.
The sheer suspense of wondering if and when the video feed on the FA Player will start. It's really livening up my Sunday.
I make that nine changes for City from the team that thrashed Blackburn in the League Cup in midweek, with Casparij and Morgan the only players that started the 6-0 win. It is however the same 11 that started their previous two league games. Seven for Liverpool from the team that beat Leicester 4-0 on the road.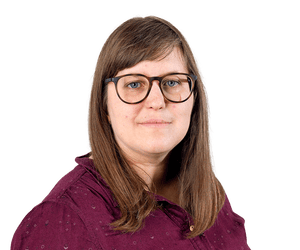 Suzanne Wrack
Any fear that Manchester City's attack would be significantly weakened by the retirement of England's record goalscorer Ellen White have been quickly allayed by the potent form of Jamaica striker Khadija Shaw. Last season White and Shaw shared No 9 duties, to the detriment of both. Without White, the 25-year-old has benefited from consistent starts and, despite City's poor start to the season, has five goals in four games and is the league's top scorer. Shaw's two goals against Tottenham at Brisbane Road helped City to a 3-0 win that lifted them up to sixth, on six points and six off league leaders Arsenal, Manchester United and Chelsea. "Bunny is great to work with," Taylor told Sky Sports. "She had a great season last year but got overlooked a bit. She's the No 9 now – she's a young player and there's a lot to come from her."
Manchester City Women: Roebuck, Casparij, Greenwood, Morgan, Hasegawa, Coombs, Aleixandri, Castellanos, Kelly, Shaw, Hemp. Substitutes: Stokes, Houghton, Fowler, Angeldal, Raso, Ouahabi, MacIver, Hutchings, Blakstad.
Liverpool Women: Laws, Flaherty, Fahey, Matthews, Koivisto, Kearns, Holland, Campbell, Hinds, Stengel, Lawley. Substitutes: Robe, Roberts, Wardlaw, Furness, Humphrey, van de Sanden, Daniels, Cumings, Silcock.
Pre-match reading: Louise Taylor speaks to Gabby George, who became Everton's first full-time pro five years ago:
Since a 2-0 defeat by Chelsea at the end of September, Manchester City Women have won three matches, scored 13 goals and conceded zero. The most recent result was a 6-0 drubbing of Blackburn in the League Cup on Wednesday. Fearsome form, and they will be motivated to finish the calendar month with yet another victory, this time against Liverpool.
Last season's Championship winners, meanwhile, defeated Leicester 4-0 in the cup in midweek, but are winless in the league since the shock 2-1 win against Chelsea, also at the back end of September. They've endured WSL defeats by Everton, Tottenham and Arsenal since – and things are not about to get any easier against Gareth Taylor's richly-resourced side.
Can City find their way into the top five with a victory? Team news and more coming up.
Kick-off: 2pm