Key events
A new Club World Cup, a 32-team tournament, will be staged in 2025, Infantino says.
"Two matches to go … I say to everyone [involved in the tournament] who is receiving praise … focus until the end," Infantino says.
"When it comes to the council meeting, we could confirm the revenues … which was at $7.5bn … one billion more in a period that was hit by a pandemic … that is quite remarkable … congratulations to all those who helped to make this happen …
"The next cycle has a budget of $11bn … almost $10bn will go directly back to football."
"For the first time ever, teams from all the continents moved to the knockout phase … we also for the first time had a woman referee a match, Stéphanie Frappart from France … and she did very well," Infantino continues.
"A joyful atmosphere … people coming together, maybe forgetting some of their issues, and having pleasure … as you know it's been an incredible success. We are approaching the 5bn mark [for TV viewers]."
Infantino says the World Cup has shown a "unique, cohesive power" and thanks all the workers and the volunteers involved, for helping to make it "the best World Cup ever".
"We had 3.27m spectators (in the stadiums) … we played 62 matches without incidents, with a very joyful atmosphere."
Here he is. Gianni Infantino is kicking off the World Cup final press conference now. He says he's sorry for being late.
On International Migrants Day – and with two days to go before the World Cup final – Amnesty International is reiterating its calls on Fifa and Qatar to end human rights violations against migrant workers and establish a reparations programme for them.
They are staging a protest outside the Qatari embassy in Brussels today: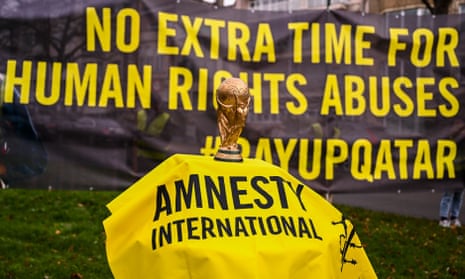 The Morocco head coach, Walid Regragui, says the World Cup third-place playoff is the "worst game" to play in but still wants his side to become the first African nation to medal in a finals.
Having beaten Belgium, Spain and Portugal to reach the semis, Morocco lost 2-0 to reigning champions France as their record-breaking run came to an end in Qatar. They will now face Croatia at Khalifa International Stadium on Saturday for the bronze medal, having already become the first African nation to reach a World Cup semi-final.
While Regragui said the match was "the worst game to play" and likened it to winning the "booby prize", he is keen to be successful.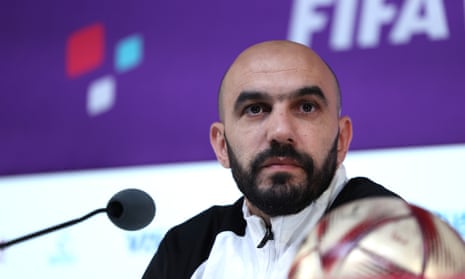 "We would like things to have gone differently and played in the final but there is another game to play, we would like to be on the podium," he said. "We know that Croatia also want to finish in third place, we played them in our opening game so that will be nice. It will be no walk in the park physically, they have had one more rest day.
"We need to clear our heads a little but, when you come out of a semi-final, the first time we've ever been in one, emotions were running high and it was quite difficult. However, my players still have that appetite they want to finish well and they know they still have one game to play with all to play for. Finishing third is not the same as finishing fourth and we want to take a medal home with us." (PA Media)
Right, I'll go and seek out some other news, then.
If you see anything funny/newsworthy/notable and World Cup-related, you can always email me or tweet @LukeMcLaughlin
Apparently the latest performance of "Infantino – live!" has been delayed by an hour.
A World Cup story from Mark Sweney – sort of.
"Retail sales unexpectedly fell in November as Black Friday discount deals and football's World Cup failed to boost spending, with the cost of living crisis forcing households to cut budgets.
Sales in Great Britain dropped by 0.4% in November, against a forecast of a 0.3% rise by industry analysts, according to the Office for National Statistics (ONS)."
"Restlessness" is being reported among the assembled media in Qatar. Waiting for Gianni …
The info I had was that Fifa's World Cup final press conference would begin at 9.30am UK time. Perhaps some technical gremlins are holding it all up. Or perhaps Gianni is just trying to whip up some excitement and suspense by keeping us waiting?
What have we learned from Qatar 2022? Max Rushden and guests discuss the controversies and ethical issues of the past few weeks in today's Football Daily Podcast: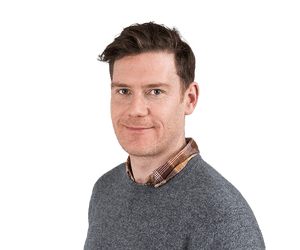 Paul MacInnes
An app providing migrant workers in Qatar with information on their rights and the possibility of legal assistance has been launched by three trade unions, the first definitive legacy for workers exploited in the process of delivering the World Cup.
With the month-long tournament ending on Sunday when Argentina play France in the final, the failure of Fifa and football associations to deliver positive change for workers has been decried this week by a number of charities and NGOs.
Now the international players' union Fifpro, the Building and Wood Workers' International (BWI) and the International Domestic Workers Federation (IDWF) have taken action into their own hands by developing a digital platform to provide employment support. They call it "to date the only initiative made by and for the migrant workers" and say it follows consultations with as many as 1,000 individuals.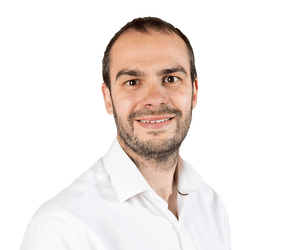 Alex Lawson
If Lionel Messi lifts the World Cup trophy it will not only represent a victory for Argentina's diminutive captain but his unlikely new benefactor: Saudi Arabia. The team may have inflicted a shock, humiliating defeat upon Argentina in their opening game of the tournament, but Messi, paid to be an ambassador for Saudi under a reported £25m contract, could deliver a long-term prize worth far more – a chance to emulate Qatar and host the 2030 World Cup.
Fifa's World Cup final press conference, featuring Gianni Infantino, is moments away. How far off-piste is he willing to go?
Over on Sky Sports News, Patrice Evra gave a blast of La Marseillaise while signing off from an interview looking ahead to Sunday's final.
Which reminds me of this excellent article by Alex Marshall from 2015:
"The Marseillaise meant everything to the French again during the second world war, when it was sung by the resistance, having been banned by the Vichy government. Afterwards it somehow kept that vitality, becoming a rallying cry to rebuild the devastated country, with "To arms, citizens" proving just as useful in motivating bricklayers as it had been in galvanising soldiers.
"But since then, there is no denying that the song has become uncomfortable. It was often sung during France's occupation of Algeria and its brutal, eight-year-long war of independence. The Beatles' use of it in All You Need is Love and Serge Gainsbourg's brilliant reggae cover – the hilarious Aux Armes et cætera – gave it a brief respite from that image, even for a few years making the anthem cool, but the fact that French nationalists tried to beat up Gainsbourg for his cheek says a lot about its political associations.
"In 2001, it was booed by French-Algerians in the first match between the two countries. In 2002, Corsicans booed it so loudly at a cup final that the then president, Jacques Chirac, stormed out and the match was allowed to restart only after he had calmed down. The booing has not really stopped since."
First things first – or second, in truth – have a peek at today's World Cup briefing. Sub-plots aplenty are to be enjoyed in Sunday's final, writes Will Unwin:
Morning all and welcome to Friday's World Cup 2022 blog. Just two matches and two-and-a-half days remain of this unique tournament, with Croatia and Morocco battling for third position on the podium tomorrow, before the small matter of Argentina v France in the World Cup final on Sunday.
There's the golden boot to be decided too with Lionel Messi and Kylian Mbappé locked on five goals apiece, with Julián Alvarez and Olivier Giroud both on four before the big one on Sunday.
Meanwhile, the Fifa supremo Gianni Infantino will be having a chat with the media in a few minutes' time. Lucky us!
Now, I've made it this far in the tournament without watching Alan Partridge's iconic World Cup Soccermeter … there's no time like the present, is there?